Colored concrete is another popular choice which can be done a couple of different ways.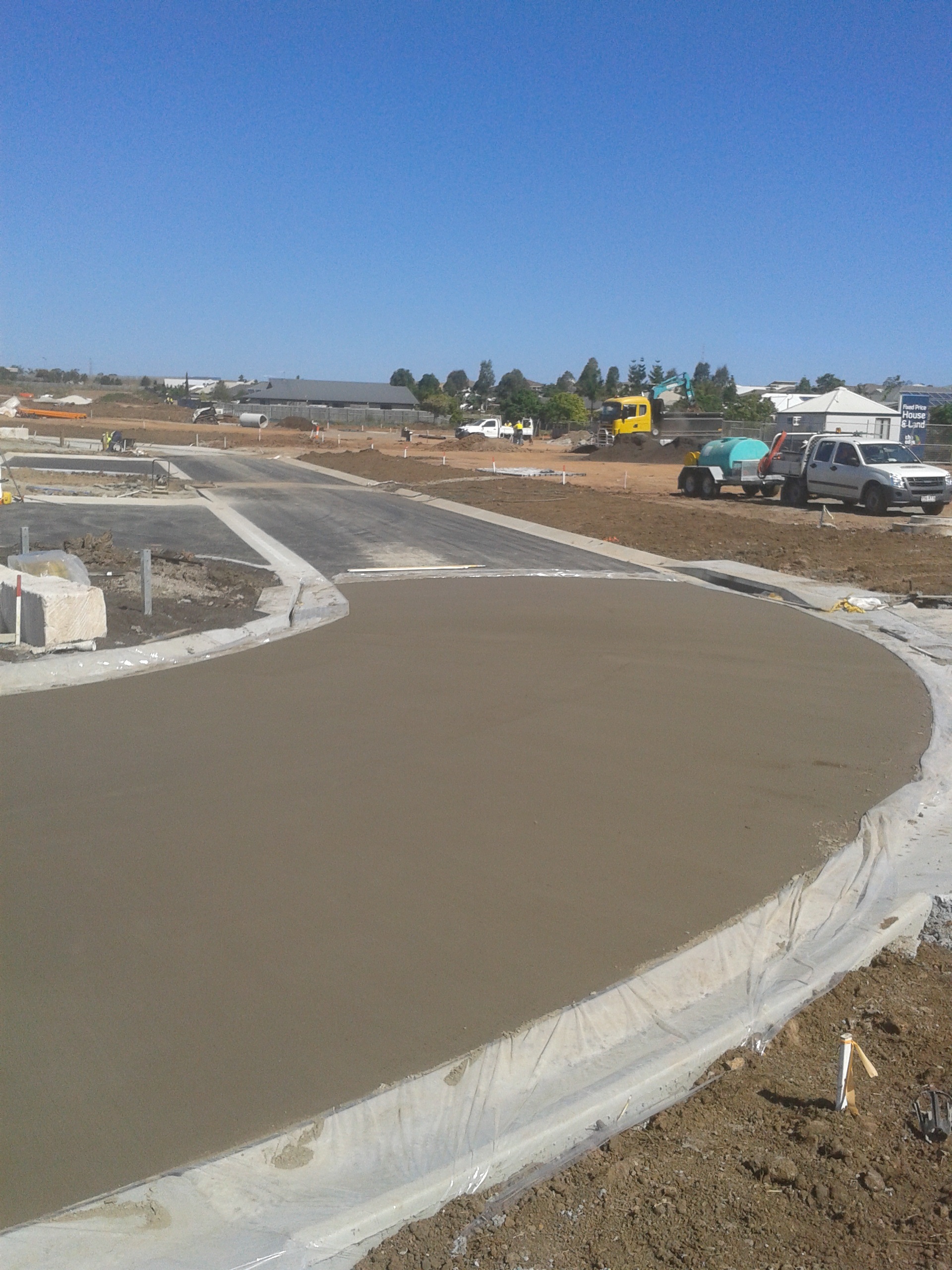 The first and best option is to have the color pre mixed at the concrete plant. This option is more expensive but it will last.

Option two is to trowel the color (oxide) into the top layer of the plain concrete. This option is cheaper but would recommend sealing afterwards. Please look through our colored concrete gallery pictures to see examples of our work.